Tzatziki is a creamy, cool and refreshing tangy flavoured yogurt dip.  Made with fresh garlic, lemon juice and dill.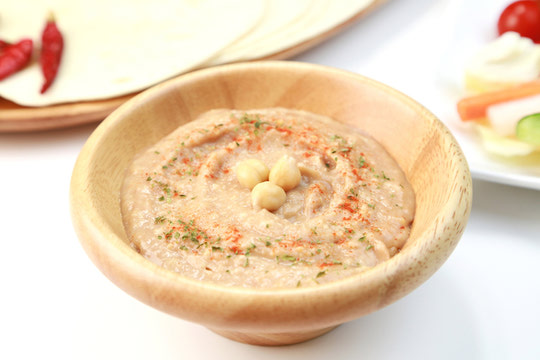 A blend of chick peas, garlic, herbs, spices, and lemon that will make your taste buds dance.
A savoury feta cheese spread mixed with roasted red hot pepper that delivers a pleasant heat.  For lovers of salt or spicy, this cheesy dip / spread will kick up anything you want that extra notch.