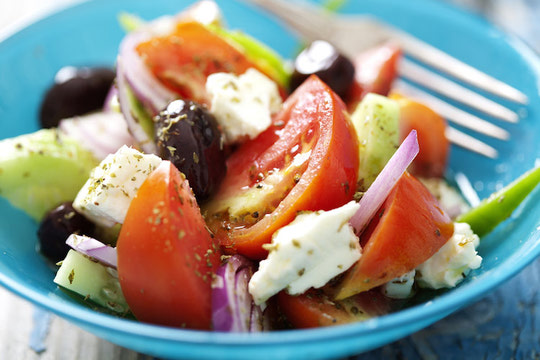 Cool & refreshing with slightly tangy flavours & complemented with feta cheese and kalamata olives. Made with tomato, cucumber, onion, green pepper. Contrary to what you may believe, sorry no lettuce in this salad.
Kalamata Olives are in a red wine vinegar, which give the olives a tangy red wine vinegar and soft olive flavour. Made with kalamata Olives, water, salt, red wine vinegar
Frozen Item. 12 pieces/pkg
A perfect blend of herbs, spices, beef, & pork give this meatball huge flavour. This meatball has a crisp exterior with a soft tender interior.
Add some tzatziki and pita, & you have all you need.